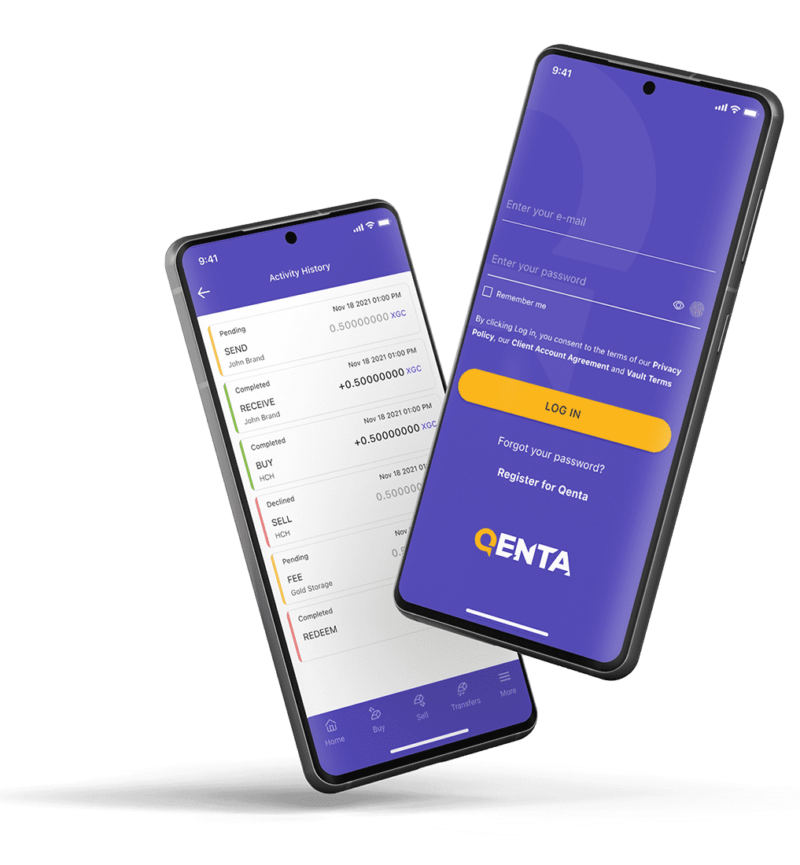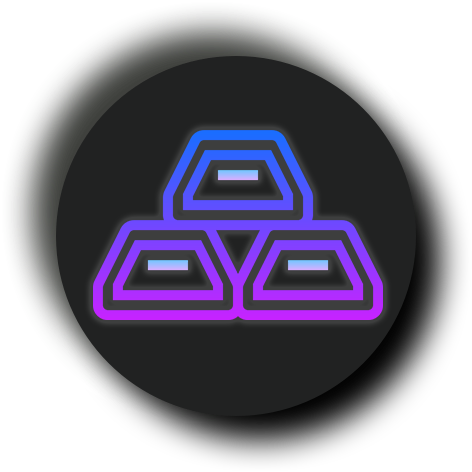 GOLD SAVINGS
Buy, sell, and track the value of your gold from the convenience of a smartphone
View real-time prices, buy, sell and hold Responsibly Sourced Gold (Responsible Gold™), with account management, transaction history, and charts for tracking market trends.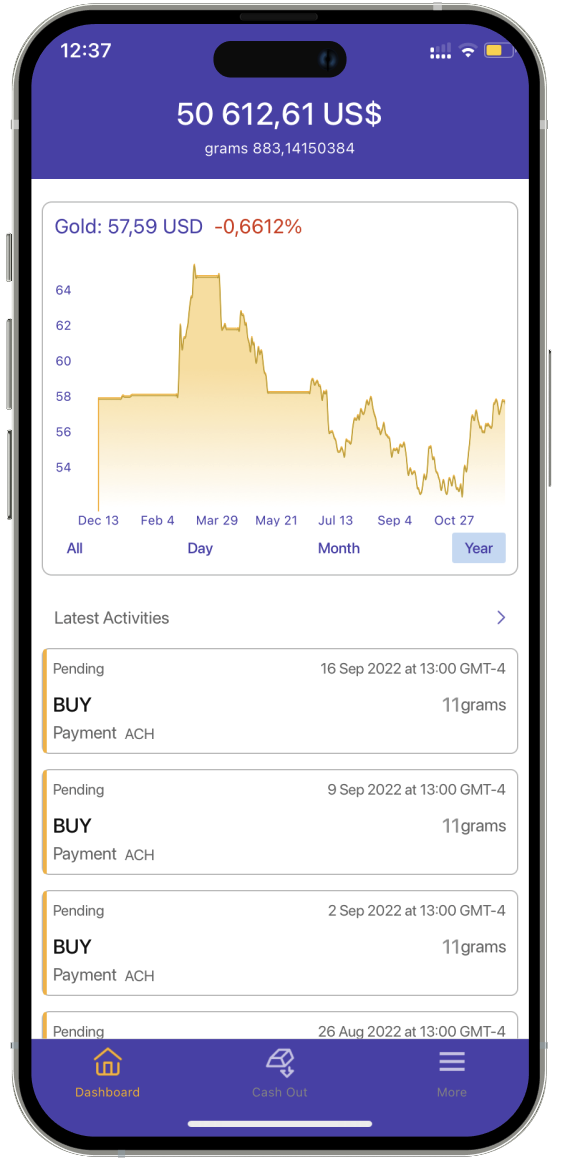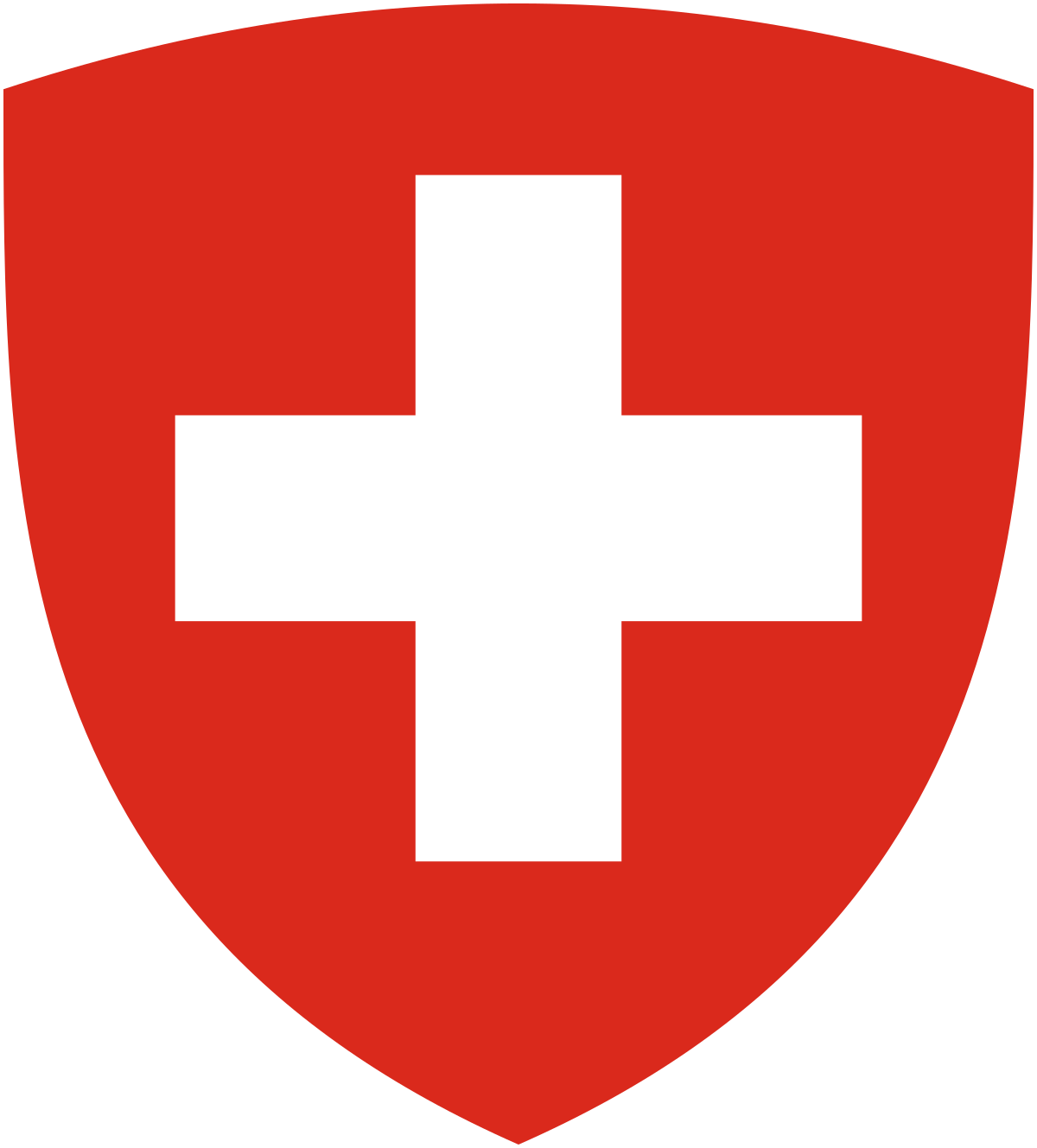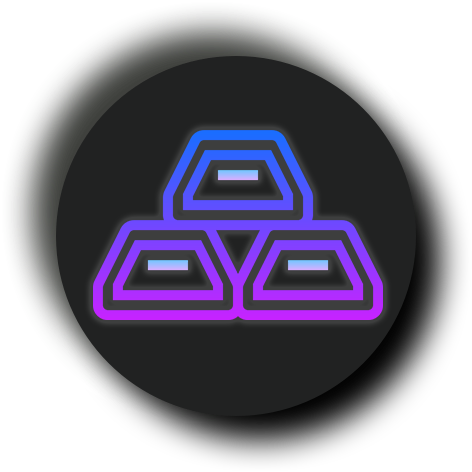 TRUSTED & SECURE
Your physical gold is vaulted in Switzerland
Qenta uses tamper-proof solutions to record Responsible Gold™ custody transfers from mine-to-vault-to-market in real time. Third-party miners, refiners, logistics providers and vault operators around the world have tracked gold with the Responsible Gold™ Supply Chain Application.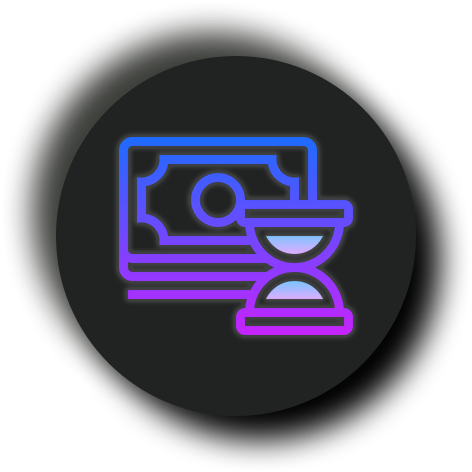 PAID IN GOLD
Get paid in gold, that is responsibly sourced.
Qenta exclusively transacts in Responsible Gold™ for it's customers. Responsible Gold™ follows best in class environmental, social and governance practices which defends against illicit gold entering the ecosystem, thereby reducing the sources of funds for money laundering, conflict financing and human rights violations. Ask your employer if you can be paid in gold.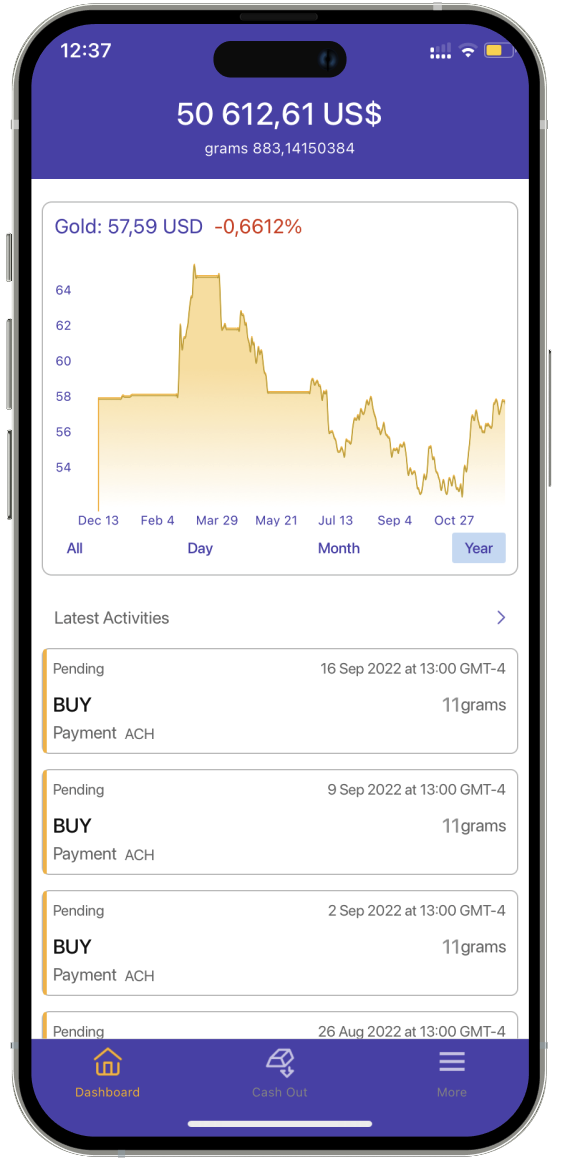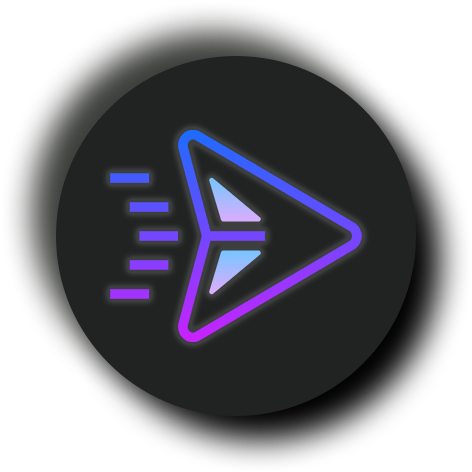 ASSET LIQUIDITY
Qenta makes gold ownership convenient, accessible and liquid.
Physical gold can be difficult to sell quickly or at a fair price, especially if you don't have a ready-buyer or access to a gold market. With Qenta, you don't need to sell your gold on the market, just click on Sell and we'll credit your account as per the Terms of Sale.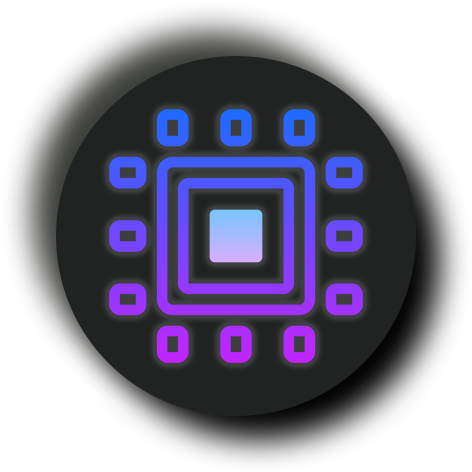 Grow your portfolio with us
Qenta's mission is to elevate the world's businesses and citizens through a frictionless, accessible, secure, and compliant financial ecosystem. We are starting with a gold-savings product, but will continue to add new financial products for our customers using our Patented asset digitization & peer to peer transaction methodologies.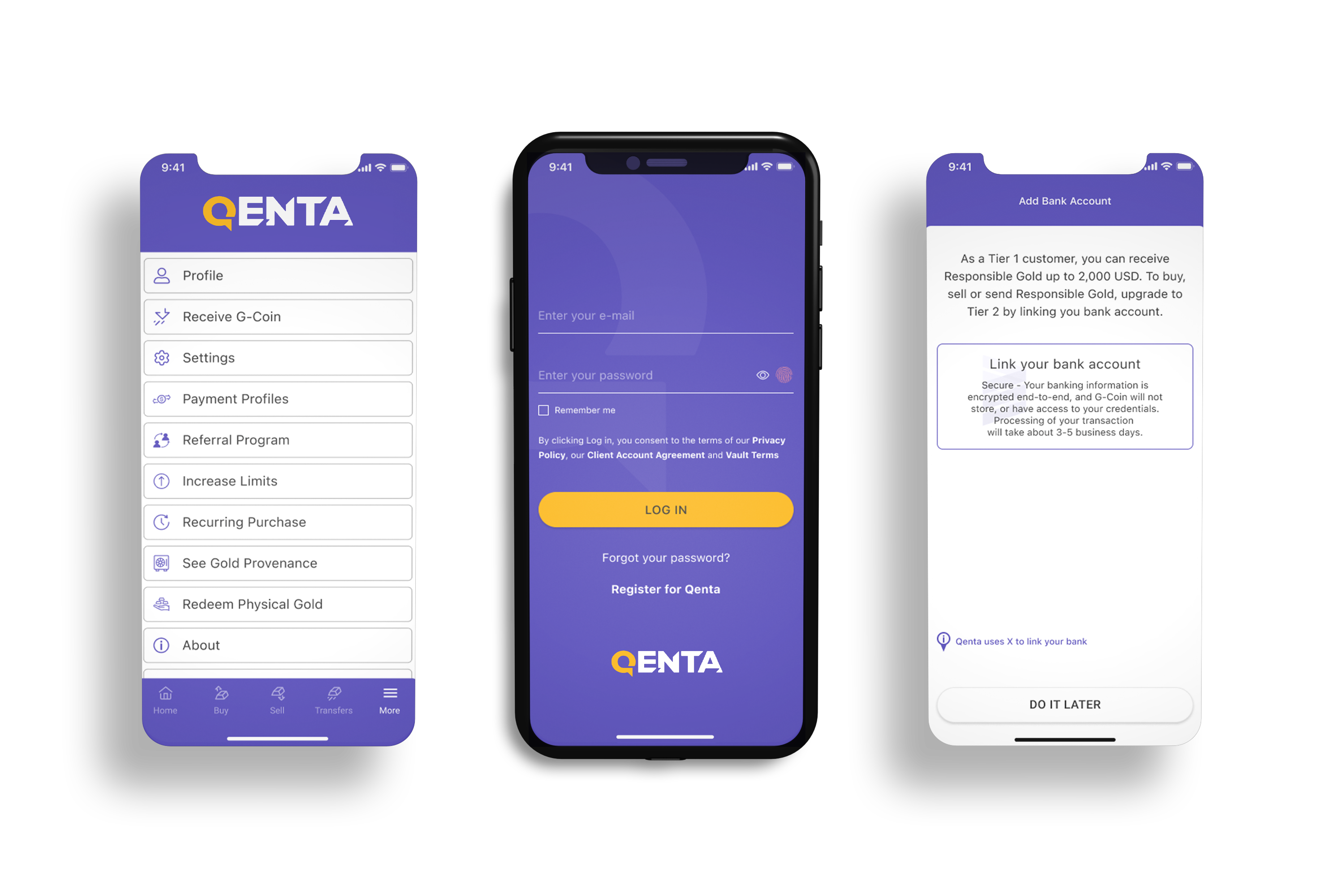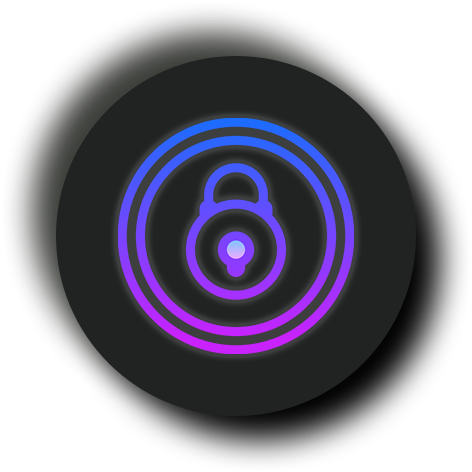 SECURE
Rest Assured
We implement robust security measures to protect against fraud and unauthorized access, ensuring the safety of your holdings.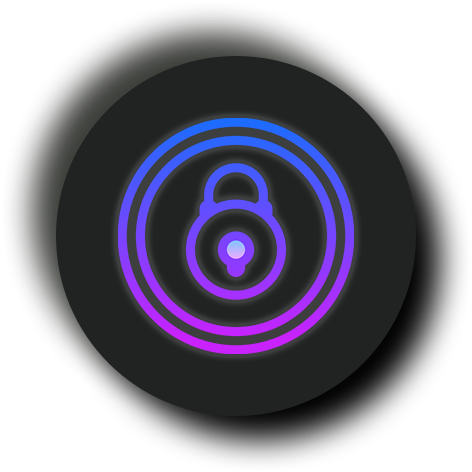 TRUSTED
Peace of Mind
The Qenta family of brands are trusted by Jewelers and Businesses around the word.